EXPERIENCE THE NEW COFFEE STYLE
---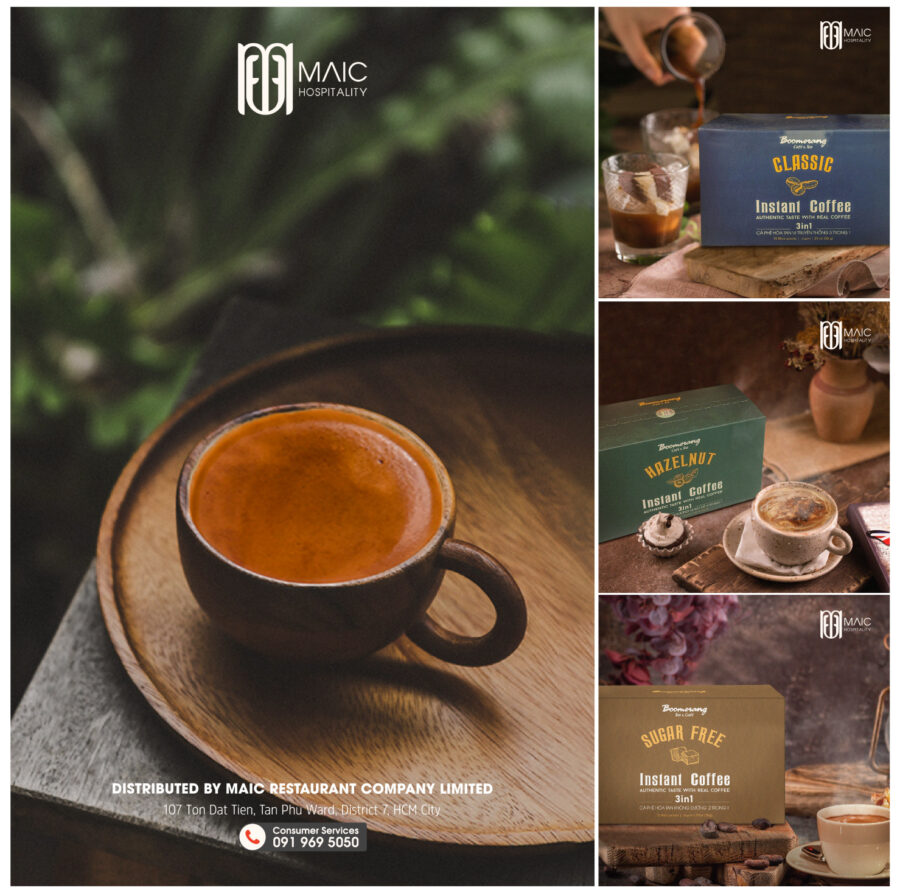 The delicious taste of coffee is evaluated according to the tastes of an individual. Changing your taste can also bring you a new feeling, boosting your creative energy.
Next time, use the mentioned reference recipe to add a layer of sponge (Dalgona).
Preparation: 1 packet of instant coffee, white sugar, fresh milk (with or without sugar), whisk, or electric hand mixer.
In a medium bowl, combine sugar, coffee, and water (2 tsp of each). Using a hand mixer or a whisk, vigorously whisk until the mixture turns silky smooth and shiny, then continue whisking until it thickens and holds its lofty, foamy shape.
Use a whisk or an electric mixer to beat the mixture in a single direction until the coffee is colored and thick. The process can take 10′-15′ (by whisk) or 4′-5′ (by electric hand mixer).
Brew a cup of Classic iced instant coffee, then top it with the prepared sponge layer and enjoy.
——
𝐁𝐨𝐨𝐦𝐞𝐫𝐚𝐧𝐠 𝐁𝐢𝐬𝐭𝐫𝐨 𝐒𝐚𝐢𝐠𝐨𝐧 – 𝐃𝐢𝐬𝐭𝐫𝐢𝐜𝐭 𝟕
107 Ton Dat Tien St., Tan Phu Ward, District 7, HCM City
090 186 8000