BOOMERANG WILL BE AVAILABLE FOR DINE-IN
---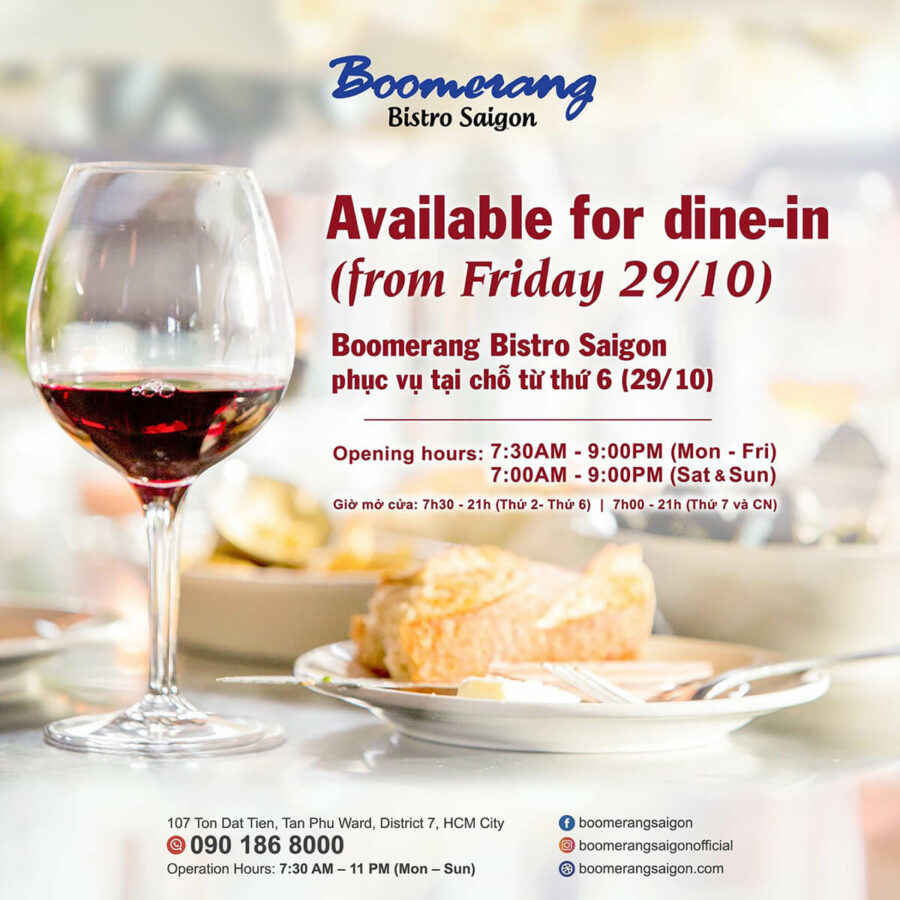 Dear lovely customers of Boomerang, following the government's recent announcement, we are delighted to inform you that Boomerang is now open for customers to dine in from tomorrow October 29th!!!
We invite you to once again enjoy great food and enjoy a joyful moment with Boomerang.
The number of tables is limited so remember to book a table with us and see you at Boomerang soon!
You can still order home delivery via hotline 090 186 8000