LOVELY SPECIAL MENU FOR A MERRY CHRISTMAS AT BOOMERANG
---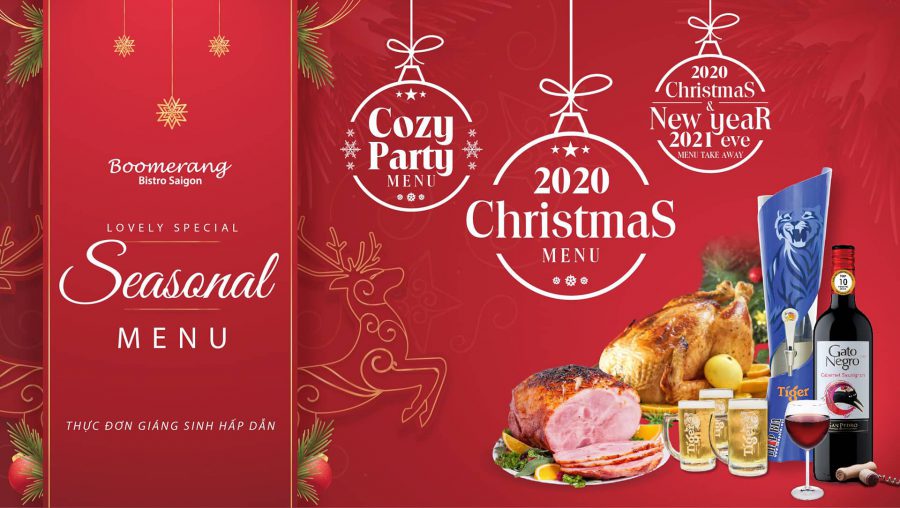 Christmas is one of the special occasions in which the Chef can demonstrate his creativity and innovative ways with the new dishes.
This December, the Chef of Boomerang Bistro Saigon will reveal our 3 secret special menu sets for the festive season: take-out menu, a la carte menu, and cozy party menu.
Call the hotline 090 186 8000 or come to Boomerang Bistro Saigon to order this special menu on this special day.