HAPPY MOTHER'S DAY
---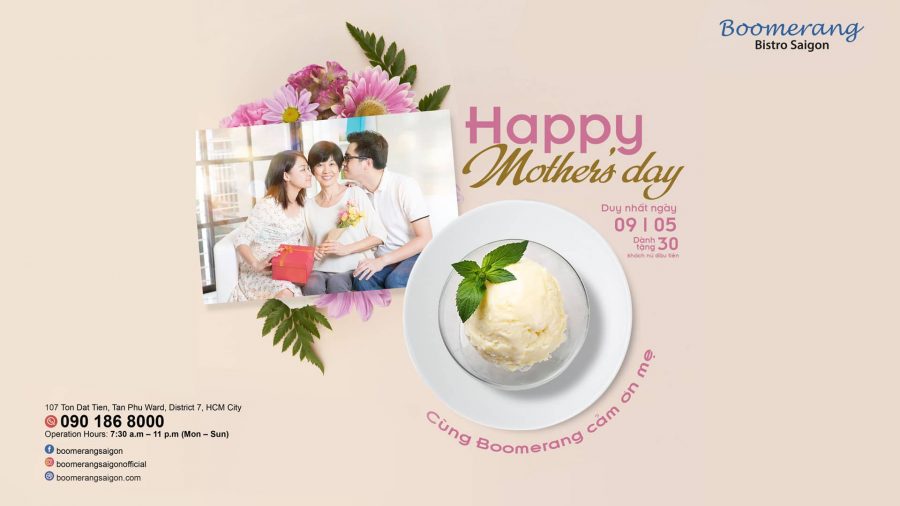 Boomerang wishes health and happiness to our wonderful women.
On Mother's Day, each mother will be given a piece of ice cream when she comes to dine at the restaurant, Boomerang says thank you with this small but meaningful gift, let's enjoy a special weekend with your mother at the Boomerang!
Conditions apply:
Apply for customers who are adult women (from 28 years old – mother age);
Offer the first 30 female customers – go with family firstly;
The program may end sooner than expected.
The program is only applicable for guests eating at restaurants.